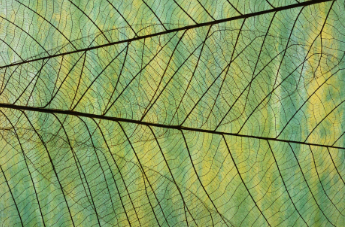 WSHB, a leading national law firm, is pleased to announce that its Chairman Daniel Berman will be joining the esteemed faculty for the upcoming 2023 Litigation Management Institute (LMI). This annual educational program ...
Speaking Engagement

|

9.22.23

WSHB, a leading national law firm, is pleased to announce that its Chairman Daniel Berman will be joining the esteemed faculty for the upcoming 2023 Litigation Management Institute (LMI). This annual educational program, organized by the Claims and Litigation Management Alliance (CLM), is set to take place from October 19-22 in Chicago.

WSHB is pleased to announce the addition of partner Jennifer M. Provost, one of New York's most accomplished trial attorneys, to its esteemed team. With nearly 25 years of legal experience and a remarkable track record of success, Jennifer brings a wealth of expertise in tort litigation, specifically in transportation, premises liability, and New York Labor Law

Wood Smith Henning & Berman is pleased to announce that 37 attorneys from its deep bench of talented lawyers have been named Best Lawyers: Ones to Watch® in America in the 2024 edition. This designation is a prestigious accolade that highlights attorneys who have worked in private practice for less than 10 years and have exhibited remarkable potential, impressive legal prowess, and an unwavering dedication to serving their clients.

The 2024 list of the Best Lawyers in America® is out and WSHB is proud to congratulate sixteen partners working across eleven practice areas in eleven states included among the honorees.

WSHB is pleased to announce a historic triumph in the highly anticipated decision from the First District of California's Court of Appeal, which will be published in the Official Reports detailing the favorable appellate holding denying $600,000 in attorneys' fees.

WSHB is pleased to announce that Constance Endelicato, a partner based in Los Angeles, has been named a Fellow of the American Society for Health Care Risk Management (ASHRM). This esteemed honor is bestowed upon a select group of individuals who have demonstrated exceptional achievements in the field of healthcare risk management. Endelicato, a celebrated trial lawyer, is well known for her passionate representation of hospitals, doctors, nurses and other medical professionals throughout California.

WSHB's employment bench of successful trial lawyers is deeper with the addition of powerhouse litigator Valen Hermiz in the firm's San Diego office. With an impressive background in employment law and a proven track record, Hermiz brings extensive experience and expertise to the firm.

WSHB proudly announces its prestigious inclusion as one of the top ten law firms on the highly regarded National Law Journal's 2023 Women in Law Scorecard. This annual ranking meticulously evaluates the percentage of female attorneys and female partners at the largest 350 firms in the country. With a number 9 ranking, this recognition solidifies WSHB's unwavering commitment to promoting gender equity, fostering diversity, and empowering women in the legal industry.

WSHB is proud to announce the opening of its newest office in Hartford, Connecticut, led by managing partner, Jacqueline Maulucci, and a team of accomplished lawyers.

As trial lawyers, it has become increasingly clear to us that these days jurors have unrealistically high expectations about product safety and corporate safety standards. They believe that if a product has the ability to hurt someone, it is defective and that if it is going to be on the market, it needs to be 100% safe. But why is this the case?

WSHB is thrilled to announce the opening of its newest office in Detroit, Michigan! Led by partner Michael Spinazzola, this expansion marks a significant milestone in our firm's continued growth and commitment to providing exceptional legal representation to clients in Detroit and the surrounding locales. The Michigan office is the 36th office location for WSHB.

In its upcoming session, the Alabama legislature will revisit the licensing requirements for insurance adjusters in the state. This proposed legislation's stated purpose is to reduce the number of unlicensed adjusters in-state and better protect consumers. If enacted, these changes to Alabama's licensing requirements will significantly impact on the insurance industry in Alabama.

WSHB is proud to announce the newest addition to their team - partner Maxwell Bayman! Max is joining the Atlanta, Georgia office as a lateral partner, bringing with him an impressive range of experience in various practice areas and a wealth of knowledge in litigation.

(Hartford, Connecticut) WSHB is happy to announce the addition of Managing Partner Jacqueline Maulucci and Partner Kate Adams as demand for WSHB's services on the East Coast results in the addition of a new office in Hartford, Connecticut. WSHB has experienced exponential growth in recent years along with the successful recruitment of top-notch candidates like Jacqueline and Kate.

WSHB is proud to announce the addition of Daniel Paret to its Dallas office as a new partner, effective April 24, 2023. This announcement reflects the firm's expansion of its footprint throughout the Lone Star state.

The crème de la crème of legal writers will be honored at the Law360 Distinguished Writing Awards on June 12, 2023, at the National Portrait Gallery in Washington, D.C. The winners were selected from a highly competitive pool of nominations submitted by the nation's top 1,000 largest law firms. These top law firm writers were announced by the Burton Awards, a national 501 (c)(3) non-profit program. which is operated in association with the Library of Congress, presented by lead sponsor Law360, and co-sponsored by the American Bar Association.

In a significant ruling for California employers, the Ninth Circuit found that California Assembly Bill 51, which contained criminal ramifications for employer use of arbitration agreements, is preempted by the Federal Arbitration Act (FAA). This decision came after a successful preliminary injunction that stopped California courts from enforcing AB 51, and the Ninth Circuit's initial ruling that AB 51 was not preempted by the FAA. In Chamber of Commerce v. Bonta, the Ninth Circuit granted a panel rehearing and emphasized the severe chilling effect that AB 51 imposed upon the purpose and underlying policy of the FAA. For this reason the court held that AB 51 was preempted by the FAA and affirmed the trial court's granting of the preliminary injunction.

At long last, Governor Ron DeSantis is poised to sign House Bill 837, companion to Senate Bill 236, into law in the upcoming days, finalizing significant tort reform in the state of Florida. As currently written, House Bill 837 will dramatically shift the landscape of civil litigation in Florida. Specifically, HB 837 will alter the comparative nature of the current framework to a modified system, standardize the evidentiary threshold necessary to prove damages for medical expenses in certain civil actions, require certain disclosures with respect to claims for medical expenses for treatment rendered under letters of protection, reduce the statute of limitations for negligence actions, standardize bad faith actions, and alter presumptions in certain negligent security matters. Herein, we will provide insight and analysis of the proposed changes.

Trial lawyer Nick Donzuso has joined the New Jersey office of Wood, Smith, Henning & Berman. Actively sought out by clients for his trial prowess, Nick brings to WSHB a wealth of experience handling the most complex civil litigation matters from inception to verdict.

The Pregnant Workers Fairness Act (PWFA) and the Providing Urgent Maternal Protections for Nursing Mothers Act (the "PUMP" Act) were signed into law by President Biden on December 29, 2022. These two new laws require covered employers to provide reasonable accommodations to employees affected by pregnancy, childbirth, or related medical conditions as well as providing defined accommodations for nursing mothers. The purpose of this legislation is not to replace existing statutory protections, but rather to enhance safeguards already in place by further eliminating pregnancy discrimination and advocating for women's health and economic security. This legislation provides employers more specific guidelines regarding accommodations and policies that should be implemented by employers.

WSHB is proud to celebrate partner Domingo Tan being named a 2023 Leader of Influence: Minority Attorneys by the Los Angeles Business Journal.

Wood, Smith, Henning & Berman is thrilled to announce the promotion of several outstanding associates to Senior Counsel. These exemplary attorneys have demonstrated their first-class legal skills and case handling in consistently contributing to the success of the firm as well as achieving favorable outcomes for clients.

WSHB encourages and cultivates multiple degrees of advancement within the firm partnership. We are thrilled to announce our newest class of partners who have been promoted to the next level within our partnership: Defined Equity Partnership.

It is with great pride that WSHB announces the elevation of twenty attorneys to the level of partnership effective January 1, 2023. The new partners are Alexi Antoniou (Fresno), Edward Baldwin (Northern California), Christopher Chapaneri (Dallas), Andreea Custurea (Los Angeles), Jenna Melton Fowler (Atlanta), Christopher Heo (Phoenix), Tudor Jones (Sonoma County), Mindy Kulikov (Los Angeles), Christina Loni (Rancho Cucamonga), David McDonough (Northern California), Molly Moyer (Atlanta), Cole Munson (New York), Ryan Neri (Chicago), Jacqueline Murphy (White Plains), Ilon Oliveira (Northern California), James Parish (Dallas), Trevor Peck (Atlanta), Susana Santana (Las Vegas), Richard Young (Las Vegas), and Megan Zlokas (North Carolina).

Insurance professionals in California will need to take note of a new law going into effect on January 1, 2023. California Insurance Code section 1725.5 was amended by SB 1242 and requires most insurance producers to include their license number in their email signature. Before Senate Bill 1242 was signed into law, agents and brokers were required by statute to include their license numbers on business cards, premium quotes and print advertisements for insurance products distributed exclusively in California. Now, that mandate is being extended to emails.

Today, Florida Governor Ron DeSantis signed sweeping property insurance reform bills into law. The new legislation effectively ends one-way attorneys' fees, invalidates assignments of benefits under policies issued after January 1, 2023, and limits an insured's ability to bring a bad faith action against an insurer without winning a breach of contract lawsuit. For the most part, these changes, including the elimination of one-way attorneys' fees, will be effective for policies issued after the bill's signing today. The highlights of the insurance reforms are detailed below.
One-Way Attorneys' Fees

Real estate professionals and lawyers should be aware of new real estate laws in California that put restrictions on HOA's. These laws will come into effect on January 1, 2023.

WSHB powerhouse litigator Anoush Holaday has been tapped as a "Phenom Under 40" by CLM as part of its inaugural award recognizing "up-and-comers." Holaday, a partner in the firm's Sonoma County office, joins an elite group of individuals chosen for significant impact in her law firm and success in her field.

In an effort spear-headed by partner Kelly Waters, the WSHB community is rallying to support Ukrainian children who were displaced by the war in Ukraine and now find themselves living in an orphanage in Poland. As part of a humanitarian mission including civic and religious leaders from the greater New York/New Jersey tri-state area, Kelly will travel to Poland to deliver much-needed items.

Kelly Waters, managing partner of the New Jersey office of WSHB is the 2022 recipient of the prestigious "Making a Difference through Community Service" award. Presented annually to one deserving individual by the American Bar Association, this award honors an attorney who has made a significant lifetime contribution to the local community through community service.

WSHB will spread its wings yet again with the opening of its 33rd office in the historical city of Richmond, Virginia.

Are you prepared for the disclosure requirements attendant to California's new Pay Transparency for Pay Equity Act (SB1162)? Starting on January 1, 2023, employers with 15 or more employees will be required to include salary ranges in all job postings.