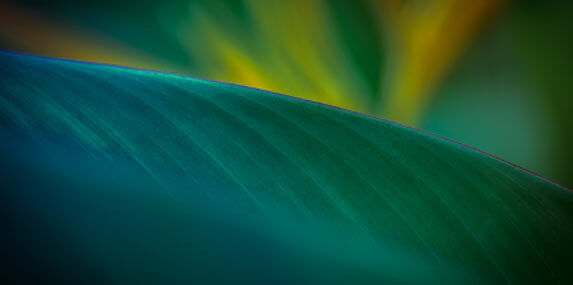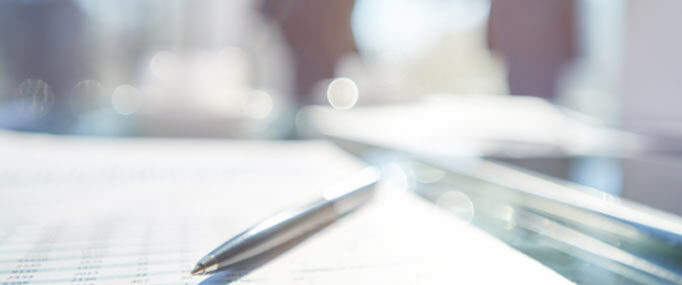 Trial Results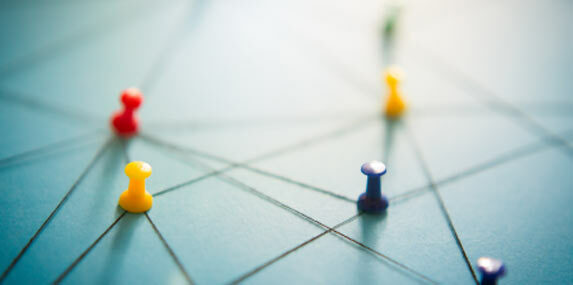 Case Updates
A New York City eviction court denied a motion for summary judgment, ruling that a tenant in a polyamorous relationship with the lease holder was entitled to the same eviction protections as those in two-person relationships. In its denial of summary judgment, the court found that the holdover tenant may be entitled to take the lease in his name after the death of his partner. What could the recognition of polyamorous relationships mean not only for property disputes in the future, but for employers and insurance carriers moving forward?

Washington state courts favor enforcing contractual arbitration clauses, and will strictly enforce an LLC operating agreement to arbitrate claims, including derivative claims, where agreement language is broad enough to include the same. Moreover, a contractual arbitration clause will be enforced absent evidence clearly indicating waiver of an intention to arbitrate.

Determining appropriate policy limits is no easy task. On one the hand, an insured has motivation to keep its retentions, deductibles and premiums down to a reasonable level. On the other hand, that fiscal interest is balanced against the security found in high policy limits designed to protect against a potential serious claim that requires a large payout. Often clients rely on the advice of a broker to help them select appropriate limits and policy terms. When claims come in the door, and the limits are insufficient to cover the damages, the broker may find themselves in the crosshairs of an angry client liable for damages not covered by their policy - and open the door for claims of professional negligence against the broker. Whether an insurer is obligated to defend and indemnify the broker against a claim of professional negligence is a question of policy interpretation recently addressed by the Ninth Circuit in Bliss Sequoia Ins. & Risk Advisors v. Allied Prop. & Cas. Ins. Co., No. 20-35890 (9th Cir. Oct. 27, 2022).

Courts must abide by the terms of arbitration agreements that invoke the governance of the Federal Arbitration Act (FAA), or contain a clearly written delegation clause. Terms that provide for an arbitrator to decide threshold issues may not be sidestepped or ignored by state courts. This is true even if the district court finds that the subject of the dispute is not within the scope of the arbitration agreement.

King County alleged that a judge was openly hostile to an attorney during a jury trial that resulted in the jury having negative feelings toward the defense. The court ruled that the audio recordings were not subject to disclosure as public records. The lack of transparency and accountability could make for a troublesome precedent.

An Illinois appellate court recently held that a patient's medical privacy rights were violated after the attorneys who secured him a $4.2 million verdict released details of his condition and medical history in the media after the trial concluded.

In quite a scolding for defense counsel, the court in Shapell Socal Rental Properties, LLC v. Chico's FAS, Inc., found on appeal that attorneys have both an ethical and statutory duty to notify opposing counsel of an intent to seek a default. The fact that one party failed to pay rent and pushed the envelope due to COVID closures did not change the obligation of professionalism between legal teams.

The Supreme Court of Washington found that the interruption of a dental office's business operations, caused by the COVID-19 shutdown and restrictions, did not constitute a physical loss under the property insurance policy. Although the dentists' argument that they should succeed under the "loss of functionality" theory was considered by the court, it still found in favor of the insurer because the dental office premises were not physically harmed and, in fact, the office was still functional and being used for emergency dental procedures. The policy also contained a virus exclusion. The efficient proximate causation theory did not assist the plaintiffs because the initial peril in the causation chain (the COVID-19 virus) was excluded under the policy.

New Orleans restaurant wins ground-breaking case in which an appellate court ruled that shut-downs and partial closures due to COVID-19 particles invading a restaurant's physical space may constitute direct physical loss sufficient to trigger coverage under an all-risks insurance policy that did not contain a virus exclusion.

When a property insurer pays for losses under a first-party property insurance policy, they are often paid at actual cash value. Actual cash value is calculated by taking the replacement cost, i.e., the amount it would cost to repair or replace an item of similar kind and quality, less depreciation, i.e., the decrease in the property's value because of use, wear, obsolescence, or age. For an insurer, this often begs the question, what costs are depreciated when calculating actual cash value?

In a high-profile, high-exposure products liability case involving allegations of a defective cannabis leaf trimmer that caused serious injuries, the United States District Court for the District of Colorado granted summary judgment in favor of the manufacturer. WSHB partner Ryan Hicks and his team prevailed in navigating this victory.

In a recurring issue of statewide importance, the Supreme Court of Arizona in Zambrano v. M & RC II, LLC, No. CV-21-0205-PR (Sept. 28, 2022) decided that it is against public policy to waive or disclaim the implied warranty of workmanship and habitability in a purchase agreement with a homebuyer. This rule extends to circumstances in which a builder simultaneously provides express warranties providing similar protections.

If a lawyer is not licensed in California but practices law as part of a team of licensed California lawyers, is this enough to invalidate the arbitration agreement between the client and California law firm? That question was squarely answered by California's Fifth Appellate District in its recent decision in Brawerman v. Loeb & Loeb, LLP. 297 Cal.Rptr.3d ----, 81 Cal.App.5th 1106, 2022 WL 3053302, 2022 Daily Journal D.A.R. 8347. The work performed by an unlicensed attorney that is completed in conjunction with a team of properly qualified attorneys does not invalidate the retainer agreement as a whole, the court concluded. Any allegedly "illegal" work performed by the unlicensed attorney can be severed from the work performed by licensed counsel, thereby allowing the agreement between the parties to be preserved. Since the retainer agreement was not inherently illegal in its inception, its provisions, including the arbitration agreement, can withstand an alleged partial illegality. See, Birbrower, Montalbano, Condon & Frank v. Superior Court (1998) 17 Cal.4th 119 (Birbrower).

A Hollywood producer was not held vicariously liable for the negligent activities of his personal chef in supplying the entourage's executive assistant with drugs and alcohol that contributed to her demise. The court reasoned that the rendezvous between the chef and the assistant took place after hours, in a private bungalow and was not related to the chef's scope of employment.

In a closely watched case involving an admitted liability matter, jurors returned a favorable damages verdict on behalf of WSHB's client. Trial lawyer Morgan Metzger tried this matter before Judge Ruth Ann Kwan in a case that lasted over 2 weeks.

Sometimes the defense is so strong that the case is gutted before it makes it to the jury. That is the result in a Santa Barbara matter where WSHB trial lawyer Frances O'Meara prevailed on her motion for a directed verdict following plaintiff's case in chief. Focus on this case now moves to cost recovery given the result and beating the statutory offer to compromise.

When two companies both catering to the rich and famous of Orange County tried to merge, and failed, litigation was bound to ensue. Thankfully, for one of the companies, Rebecca Gabroy was the trial lawyer.

The exact moment a statute of limitations begins to run is not always black and white. In a case where water and mud were directed onto a property by an adjacent property's construction project the Texas Court of Appeals, basing its holding on accrual of nuisance claims rather than accrual of a negligence action, found that the two-year statute of limitations did not accrue until property damage occurred, even though plaintiff knew at a much earlier date that the condition might cause property damage.

This case underscores the importance of interrogatory answers, and attempts to be evasive can come back to bite. In the case of Field v. U.S. Bank National Assn. as Trustee, etc., et al. (2022) 79 Cal.App.5th 703, the California Court of Appeals addressed the issue of evasive discovery responses where a plaintiff who filed a wrongful foreclosure claim could not change a deliberately evasive interrogatory answer in an effort to defeat a motion for summary judgment filed against her by the defense.

A commercial general liability (CGL) insurance policy that contains a requirement that the loss occur and be reported by the policyholder within the same policy year, and does not include retroactive coverage was in violation of Washington public policy. In Preferred Contractors Ins. Co. v. Baker & Son Construction, Inc., 2022 Wash. LEXIS 426(Aug. 11 2022), the court looked to RCW 18.27.050 which provides that registered contractors bear financial responsibility for bodily injuries and death, and found that a denial of coverage a policy stemming from a wrongful death on a construction site was contrary to the statutorily-supported public policy of protecting the public.

In Khalil v. Williams, et al., the Supreme Court of Pennsylvania held that attorneys who may have engaged in fraud in connection with the execution of a release may not shield themselves from potential liability based on the Court's holding in Muhammad v. Strassbruger, McKenna, Shilobad & Gutnick, 587 A.2d 1346 (Pa. 1991) which stands for the proposition that attorneys cannot be liable on legal malpractice claims when clients change their minds about the sufficiency of a negotiated settlement.

The insured was not entitled to recovery under a professional errors and omissions policy for a loss resulting from a hacking incident. Considering both North Carolina and Pennsylvania law, the court found that coverage was barred by the insurance policy's unauthorized computer use exclusion as well as the insured's failure to comply with the condition to obtain insurer consent before finalizing all settlements. Constr. Fin. Admin. Servs. LLC v. Fed. Ins. Co., No. 2:19-CV-00020, Doc. 63 (E.D. Pa. June 9, 2022).

In Viking River Cruises v. Moriana, B297327 (Cal. App. Sep. 18, 2020), the issue before the court was whether a pre-dispute arbitration agreement under the Federal Arbitration Act ("FAA") purporting to require arbitration of any such claim is valid. The decision effectively invalidates longstanding California law precluding arbitration of any Private Attorneys General Act (PAGA) claim, and will have massive positive repercussions in favor of employers.

Schools must take reasonable steps to protect their students from foreseeable injury inflicted by third parties. A trip to Starbucks after track practice did not relieve the school of its duty to a student when she returned to school and was stabbed on campus. The school had a "special relationship" with the student under the law and owed her a heightened duty of care while she was present on campus during open hours.

The Arizona Supreme Court ruled that treating physicians who have personal and direct knowledge of the patient in question and who testify as to the standard of care, diagnosis, and treatment for that patient are not considered experts for purposes of the One Expert Rule. Further, the One Expert Rule's purpose is to reduce costs in presenting multiple expert witnesses rather than combating cumulative evidence, which is already addressed by Rule 403 of the Arizona Rules of Evidence.

People suffer injuries on other people's property all the time, but the responsibility to keep them safe may be legally delegated to an independent contractor. In this influential Washington court decision, Eylander v. Prologis Targeted U.S. Logistics Fund, No. 82834-7-I (Wash. Ct. App. Jul. 18, 2022), the court ruled that a landowner must take reasonable steps to ensure the safety of an independent contractor's employees on their property, but may delegate that duty if they exercise reasonable care to ensure that the independent contractor will protect their own employees against known or obvious dangers.

A mother's claim against the City of Peoria for an incident resulting in the death of her son was not invalidated due to the inclusion of a shortened settlement window in her notice of claim. The Arizona Supreme Court in James v. City of Peoria, No. CV-21-0125-PR (Ariz. Jul. 18, 2022), found that a notice of claim otherwise in compliance with A.R.S. §12-821.01 is not invalid because it attempts to set a deadline for settlement prior to the sixty-day period outlined by the statute. The action was a legal nullity.

In another defining decision regarding ostensible agency, the Court of Appeal in De Valle v. Doctors Med. Ctr. of Modesto, No. F082099 (Cal. Ct. App. Jul. 6, 2022) found in favor of a defendant hospital. Based upon this recent decision, a patient's claim for injuries against a hospital based upon ostensible agency for negligent surgery performed by an independent contractor will fail when it is demonstrated that the patient had a pre-existing relationship with the physician, that such physician scheduled the surgery and selected the hospital where the surgery would be performed, and that the patient should have reasonably known that the hospital was simply the venue for the surgery.

A gym member's claim of negligence, gross negligence and premises liability was shot down by the court when it found that she signed a release of claims as part of her membership agreement. A slip and fall in the gym's sauna as a result of a burnt out light bulb did not rise to the level of gross negligence to subject the club to liability.

A court invalidated an arbitration agreement as unconscionable and adhesive where it was presented to an employee as a condition of employment. The agreement was found procedurally unconscionable because the employee spoke Spanish and was only provided documentation in English, without any offer of translation or assistance in understanding the document. The agreement was also found substantively unconscionable because it permitted the arbitrator to shift all attorney's fees and costs to the employee in the event the employee was the losing party and severely limited discovery.

Washington's Court of Appeals held an owner of land who did not exercise control over the manner of work on a worksite was not vicariously liable for the death of an employee of one of its general contractors. The decision handed down on June 21, 2022, in Farris, et al. v. The Port Blakely Company, et al. is instructive on common law and regulatory scheme establishing the line dividing responsibility between landowners and contractors performing works of improvement.

The standard statute of limitations for a party to bring a personal injury or wrongful death actions is two years. There are, however, circumstances in which the statute of limitations for such causes of action are extended. The victim of a felony in California, for example, has an extended statute of limitations in which to bring an action for personal injury or wrongful death against the person convicted of that felony. (Code Civ. Proc., § 340.3) In Cardenas v. Horizon, the California Court of Appeal made a notable ruling limiting the extended statute of limitations, holding such an extension does not apply to the convicted felon's employer. The Court further held that Labor Code section 2802, which allows an employee to be indemnified by his or her employer, does not apply to third parties in this circumstance.

The California Court of Appeal ruled that a general liability policy does not provide coverage to a homeowner who grades a neighbors' property because of a mistaken understanding of the property lines. The homeowner's policy contained standard language creating coverage for property damage caused by an "occurrence," which the policy defined as an "accident." The insurer did not have a duty to defend the policyholder because a mistake as to property lines did not qualify as an accident and trigger coverage under the policy.

The Texas Supreme Court found in In re UPS Ground Freight, 65 Tex. Sup. Ct. J. 1532 (Tex. June 17, 2022) [20-0827] that a discovery request in a wrongful death action compelling production of the drug tests and other personal information of uninvolved UPS drivers was overbroad and prohibited by federal law.

Dick Poe was the only director of Poe Management, Inc. (PMI). As part of that role he authorized the issuance of 1,100 shares of PMI stock, which he purchased for $3.2 million. Prior to the issuance of these shares, Dick's son, Richard, was PMI's only shareholder. Richard did not have knowledge of the issuance until after Dick's death and at that point he brought suit to invalidate the share issuance.

In a recent decision, the Illinois Supreme Court found that an employer's acknowledgement of vicarious liability can no longer prevent a plaintiff from filing negligence claims directly against the employer. Prior to this decision, employers were shielded from independent, individual claims of negligence and could only be vicariously liable for the negligence of their employees, with certain exceptions. Employers and their legal counsel as well as insurance adjusters should take note of this important development.

New Jersey Supreme Court excludes application of rule relieving plaintiffs who bring premises liability claims against businesses that employ self-service models of the burden of proving actual or constructive notice of a dangerous condition to produce sold in sealed containers.

Following an eight-week bench trial, plaintiffs dropped its $6 million dollar plus demand and accepted a dismissal with a cost waiver. This trial victory, led by WSHB trial lawyer Rebecca M. Gabroy, underscored a hard fought battle in a complex defamation, breach of contract, lost profits and punitive damage case which endured many failed mediations.

Following a protracted trial, an Orange County jury handed an impressive win for WSHB trial lawyers Sheila Fix and Greg Amundson in a habitability case. Notably, this trial started on March 29 and the verdict was handed down almost three months later.

Senate Bill S74A, also known as the "Grieving Families Act" ("GFA") is set to vastly expand compensable damages in wrongful death actions. Currently, compensable damages in these types of actions are limited to pecuniary loss only, such as pre-death medical expenses, funeral expenses and loss of financial support.

In the past several years, Florida homeowners have accounted for somewhere between 65 to 80 percent of all property lawsuits filed nationwide. In just this calendar year, insurers in the Florida market have either stopped writing business or have gone under. For instance, since February 2022, at least three insurers – Lighthouse Property Insurance, Avatar Property & Casualty, and St. John's Insurance Co. – have been declared insolvent.

Following a three-week trial, a Los Angeles jury rejected a $45 million demand for a fatality in a jet ski accident in favor of Wood, Smith, Henning & Berman's client.

In another victory for the team at WSHB, partner Ranjan Lahiri and senior counsel Sarah Spaulding obtained an outstanding verdict for the client, defeating Plaintiff's 998 offer. Plaintiff who was injured while inside a self-storage unit demanded $1,175,000 in damages.

By way of a recent Arizona Supreme Court holding, Arizona law continues to support the legal conclusion that non-contracting parties cannot maintain a cause of action sounding in negligence for purely economic damages. Cal-Am Properties Inc. v. Edais Eng'g Inc., CV-21-0129-PR, 2022 WL 1613497, at *5 (Ariz. May 23, 2022).

In a trifecta of good news for defense attorneys, three separate cases in the New York Court of Appeals were decided in favor of insurers in bodily injury construction claims. Although it may not yet be considered a trend, a positive decision for the defense, especially in traditionally plaintiff-friendly counties, is good news for insurance companies and the attorneys who defend them.

Another trial "first" for national law firm Wood, Smith, Henning & Berman last week when a Los Angeles jury returned the verdict. Tried by sibling partners, Tracy and Paul Lewis, this case represents a brother-sister trial duo that defeated plaintiff's claim for over $2.4 million.

In a widely-anticipated decision, the Massachusetts Supreme Judicial Court unanimously held that where a franchisee is an "individual performing any service" for a franchisor, the three prong test set forth in the independent contractor statute applies to the relationship between a franchisor and the individual and is not in conflict with the franchisor's disclosure obligations prescribed by the FTC Franchise Rule.

Appellate Division revokes case law carrying a presumption that third-parties or recording devices are allowed in the examination room for psychological defense medical examinations, but require plaintiffs to show "special circumstances" warranting third-party observation or recording of physical examinations.

After decades of debate, the reform of medical malpractice claims in California is finally coming to fruition. Legislators and interested parties on both sides of the MICRA debate have reached a compromise and agreed to a deal that will avert a planned ballot measure in the upcoming election.

A constant struggle for Florida insurers is how to handle partial claim payments when the Insured assigns benefits under the Policy to entities that are not a party to the insurance contract, like mold mitigation and testing vendors. This is especially true when there may be insufficient limits available due to a mold or water limitation, or when considering how to apply the deductible. A recent Fourth District Court of Appeal decision highlights the conflicting viewpoints on how an insurer should handle these disputes.

A football player injured during a game was barred from filing a claim against the school district and its employees after signing an express assumption of the risk agreement. The school followed all applicable CIF and school regulations regarding concussions and was not grossly negligent in its actions.

Generally, a property owner is required to warn contractors performing work on their property of dangerous conditions. Where the condition is open and obvious, however, this obligation is no longer required and the property owner will not be liable for any personal injuries or property damage that occur due to the known danger.

In a fear-inspiring decision for medical professionals, a Tennessee jury recently found a nurse from Vanderbilt University Medical Center guilty of reckless homicide and gross neglect of an impaired adult patient. Criminal charges were filed against the nurse after she accidentally administered the wrong medication to a patient who later died. This case has wide-ranging implications for health care law and medical professionals across the country.

In a decision released on March 11, 2022, the California Court of Appeal held that Amazon was not immune from liability for failing to provide California Proposition 65 warnings on certain skin-lightening creams sold on its website. In Lee v. Amazon.com, Inc., Court of Appeal Case No. A158275, the Court held that a plaintiff was not required to show that Amazon had actual knowledge of the presence of mercury in the products it sold on its website and the Communications Decency Act did not protect Amazon from liability. The decision may have wide-ranging implications for e-commerce, requiring web retailers to issue warnings to California residents when manufacturers do not.

California Business and Professions Code 7031 is a provision prone to drawn out court battles with confusing fact patterns. In the recent case of Panterra GP, Inc. v. Superior Court, 74 Cal. App. 5th 697, 289 Cal. Rptr. 3d 743 (2022), review filed (Mar. 10, 2022), the justices were persuaded by the conclusion that the application of this section often results in a harsh outcome for many plaintiffs. Given that, they found that a licensed contractor who was not properly named in the contract could have its day in court to seek reformation of the contract to reflect the true intent of the parties.

The Supreme Court answered the Fifth Circuit's certified question inquiring whether the employee exception in the Texas Anti-Indemnity Act (TAIA) permits additional insured coverage when an employee who was injured on the job site sues the additional insured for his personal injuries. Can the injured employee recover under these circumstances and is he a co-employer of the indemnitor under the Texas Workers' Compensation Act (TWCA)?

Although surety companies are generally not liable for tort damages to a third party, Washington's legislature has carved out a limited exception for the setting up and sitting of mobile homes. The Revised Code of Washington (RCW) establishes a per se violation of the Consumer Protection Act in situations where a bonding company does not perform a reasonable investigation to resolve the claims of third parties who have sustained injuries or other damages as a result of a faulty set-up of a mobile home. However, to access this exception, the injured party must make a claim against the bond by filing a lawsuit in superior court. A surety's duty to investigate and resolve the claim is not triggered until such suit is filed.

A trial court that granted defendant's motion to compel arbitration has jurisdiction to lift the stay where a plaintiff demonstrates financial inability to pay arbitrations costs. The trial court may then instruct the defendant to pay the plaintiff's share of costs for arbitration, or agree to waive its right to arbitration.

A plaintiff suing for medical malpractice could not collect payment for her injuries under a settlement agreement, where she had not performed her end of the bargain. Specifically, the failure to execute a "more comprehensive settlement" addressing mutual confidentiality was non-performance by the plaintiff. The mutual confidentiality agreement did not prevent required public disclosures to the Medical Board as plaintiff claimed and it was not otherwise in violation of the Business and Professions Code. In addition, the defendant was not entitled to attorney fees for requests for admissions that went to the heart of the case and then used to demand attorney fees after prevailing on the issue.

In 2019, the Washington State Legislature amended the wrongful death statute to include certain second tier beneficiaries, including siblings of the deceased. Previously, parents and siblings could only sue for wrongful death in Washington if they were financially dependent on the decedent. With the precedent set by the Washington Supreme Court in Kellogg v. Nat'l R.R. Passenger Corp., No. 99724-1, 2022 WL 552605 (Wash. Feb. 24, 2022), it is clear that Washington courts will now allow wrongful death cases to proceed for second tier beneficiaries who are not financially dependent on the decedent. Moreover, claims by second tier beneficiaries which are not yet time-barred may also proceed, even if the death occurred prior to the amendment of the wrongful death statute.

The New York State Supreme Court's failure to give proper jury instructions regarding the substitution of an alternate juror as well as its failure to require that deliberations resume from the beginning after the alternate juror joined the jury, resulted in an invalid verdict which deprived the defendants of their constitutional and statutory rights.

In the case of Lydia Kaney v. Carol A. Custance, the California Court of Appeal provided great latitude to plaintiffs when it comes creating a triable issue as to causation where the plaintiff lacked any recollection of the incident, or knowledge of what may have caused the incident.

The Insurance Fraud Protection Act (IFPA) did not prohibit subsequent qui tam lawsuits against the same defendant doctor when the actions involve different victim pools or schemes of fraudulent activity.

An employee who stepped outside for a smoke and to walk across the street for a sandwich on an unplanned break was entitled to workers compensation. The Pennsylvania Commonwealth Court found that these activities remained within his course of employment.

An employee who brought suit against his employer for multiple Labor Code violations was not held to the provisions of an arbitration agreement as several terms were skewed in favor of the employer. The court found that an agreement signed as a condition as employment as well as containing multiple unfair terms that were stacked against Plaintiff, rendered the contract as a whole unconscionable and unenforceable.

After appealing the trial court's grant of summary judgment, a hospital manager will get her day in court. In Crabtree v. Jefferson Healthcare, the Court of Appeals (Div. 3) found that a genuine issue of material fact exists as to the reasons for the employee's termination of a pregnant employee and subsequently, the case should be heard and decided upon by a jury.

At the close of 2021, Governor Hochul signed into law the New York 2022 Comprehensive Insurance Disclosure Act. This law provides for significant amendments to the Civil Practice Law and Rules (C.P.L.R.) and will greatly impact insurance carriers as well as defense counsel moving forward. The new law mandates certain insurance disclosure requirements that may have detrimental effects on the defense industry by opening up the flood gates to more litigation and inflated demands on settlement. It also imposes burdensome requirements within a short period of time to disclose actual insurance policies and other lawsuits that affect or implicate coverage.

In an important development, the United States Supreme Court agreed to review the California Court of Appeal opinion in Viking River Cruises v. Moriana, B297327 (Cal. App. Sep. 18, 2020), involving a motion to compel arbitration and California's Labor Code Private Attorneys' General Act ("PAGA") statute. The issue before the court is whether a pre-dispute arbitration agreement under the Federal Arbitration Act ("FAA") purporting to require arbitration of any such claim is valid. A favorable employer decision would invalidate longstanding California law precluding arbitration of any PAGA claim, and have massive positive repercussions in favor of employers.

At the close of 2021, the Nevada Supreme found NRS 52.380, which allowed observers and audio recording during physical or mental examinations without a prior showing of good cause, unconstitutional under the separation of powers doctrine. Notwithstanding the constitutional and legal reasoning behind the ruling the court's decision represents an end to a nearly 3-year policy battle. The decision also has practical implications for practitioners involved in personal injury litigation in Nevada. Namely, the appropriate procedures for physical and mental examinations are exclusively found in Nevada Rule of Civil Procedure 35. This may not be a particularly groundbreaking legal development, but it provides Nevada practitioners with some much-needed clarity regarding independent medical examinations in civil discovery.

For over a year now, Americans with Disabilities Act (ADA) website accessibility cases in federal district courts in Florida, Georgia, and Alabama have been at a near standstill pending an appeal to the Eleventh Circuit Court of Appeals in the matter of Gil v. Winn Dixie Stores. The appeal sought review of a trial court's judgment that Winn Dixie's website violated the ADA by not providing sufficient technology to allow a vision-impaired customer access to the website's virtual offerings that he would have then used in the physical store location. On April 7, 2021, the Eleventh Circuit vacated judgment, holding that under the ADA, Winn Dixie's website was not a "place of public accommodation." The decision at the Eleventh Circuit was reached by only a panel of three judges. The plaintiff then asked the Eleventh Circuit to rehear the case en banc, or to have all of the Eleventh Circuit judges decide the case again. On December 28, 2021, the Court granted plaintiff's request but then dismissed the matter entirely.

Thirty-one days of trial testimony have culminated in a resounding defense verdict in a trial involving a commercial property in Orange County, California. After six hours of deliberation, the jury rejected a myriad of claims from the plaintiff, who leased a restaurant in a commercial area. Plaintiff claimed damages against the building property owner and management company exceeding $10.5 million, plus punitive damages and attorney fees.

A San Diego jury returned a defense verdict after deliberating for less than one hour in a closely watched habitability case involving a plaintiff claiming significant injuries from bedbugs. WSHB partner Paul Lewis successfully argued to the jury that plaintiff's claim for over $500,000 in damages should be rejected in its entirety, a decision they embraced wholeheartedly.